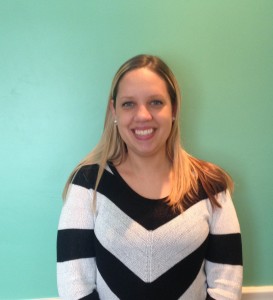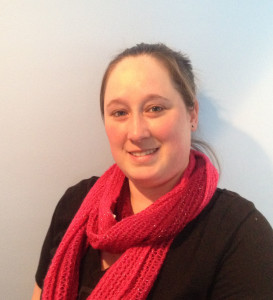 Crystal
North Smithfield Office
If you decide that you want to try Muldowney Physical Therapy to help you control your pain, this is what you need to do.
1. Call your doctor and get a prescription for physical therapy to treat your pain.  Tell them you want to go to Muldowney Physical Therapy.
2. Call us at: 401-270-2211 – Cranston Office (Mallory)  or 401- 766-0022 – North Smithfield Office (Crystal) to book an appointment with us.  During your call, you will be asked for your name, date of birth, insurance name and policy number, your address and phone number.  With this information, we will call your insurance company and verify your benefits.
3. Insurances we accept are:  All Blue Cross, Blue Chip, Aetna, Tufts, Medicare, Worker's Compensation, most United Health (out of network plans), Harvard Pilgrim, Fallon insurances, Mail Handler's, most private insurances and auto accident cases.  If we do not accept your insurance, we have self pay rates available for each visit.
4.Your first appointment will be a comprehensive evaluation by Kevin, Linda, Kathleen, Justin or Jessica, our four licensed physical therapists.  You will need to arrive 20 minutes early to fill out paperwork.  You can also download the paperwork by clicking on "Paperwork" at the top of our home page.  Please wear loose comfortable clothing to all of your appointments.  After your your initial evaluation is completed, your physical therapist will sit down with you and educate you about your problem.  They will also develop a plan with you to determine how many visits you will need to in order to alleviate your problem.
5. You will need to book follow up appointments with the office staff the day of your initial evaluation, so bring your appointment book with you.  Typically you will be treated 2-3 times per week for 4-8 week depending upon your specific injury.
Scroll to the bottom of the page for a map and directions.
FAQ: Do I really need a doctor's referral to receive physical therapy treatments in the state of Rhode Island?
No, the state of Rhode Island has Direct Access, which means you can be treated by a physical therapist for any injury without a doctor's referral. Unfortunately, these services are not covered by your insurance and you would have to pay a high self pay rate for these services.  For any insurance company to cover physical therapy services, you will need a doctor's referral.  At Muldowney Physical therapy, we believe it is wise to have your doctor and physical therapist working together.
"Kevin is an excellent therapist.  When I came here, I had significant pain in my back and neck.  I struggled with day to day activities (i.e. turning my head/neck in the car, lifting my son, doing any heavy house/yard work). Today I am leaving pain-free with full range-of-motion restored.  Kevin was able to customize his treatment with me for my needs.  This practice is very friendly, flexible and clean – all very important for me and my family.  I would recommend Kevin to anyone."

_____________________________________

"My experience with the physical therapists at Muldowney Physical Therapy was very positive.  I started therapy approximately 6 weeks ago and I just completed therapy.  Everyone was very knowledgeable and sensitive to the pain I experienced at the beginning of treatment.  I am now pain-free and it feels great!  I would recommend Muldowney Physical Therapy to anyone in need of excellent treatment."