We accept all of the insurance carriers below.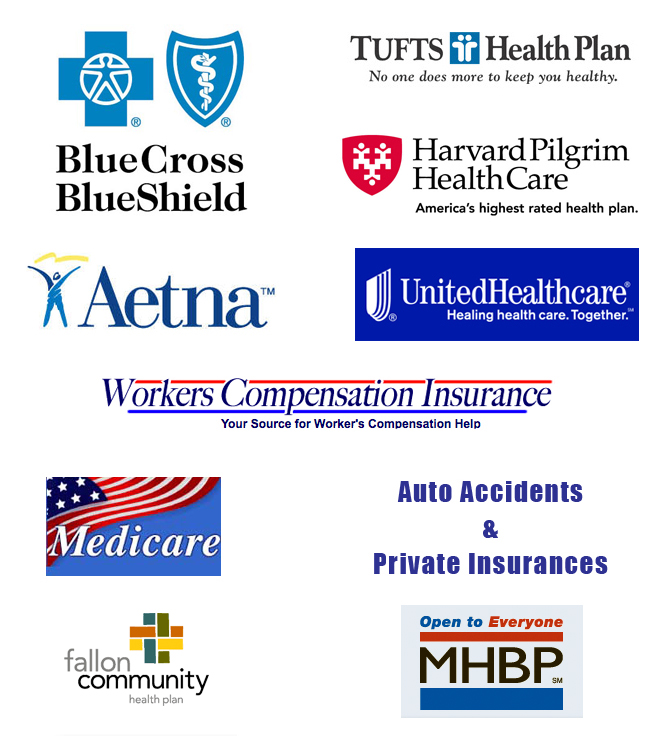 BILLING & PAYMENT INFORMATION
What if I don't see my insurance plan listed above?
If your insurance plan is not listed above please call our office and speak with one of our office staff at (401) 270-2211. They can assist you with your individual insurance questions. We can bill on your behalf if we do not participate with your insurance company.
How do I know what I am responsible for at each visit?
We will contact your insurance company for you to verify your benefits for physical therapy services and have that information for you at the time of your first visit. During the authorization process if we find out that you have a co-payment, co-insurance, and/or deductible we will contact you before your first visit to inform you of your payment responsibly.
We accept cash, checks and credit cards. As a courtesy to you, we will bill any insurance company. However, the assurance of payment for services is a patient responsibility.
"I first came to Muldowney Physical Therapy with a torn bicep and shoulder injury.  I could barely lift my arm to do even the most basic tasks.  It was truly a deficit.  Over the course of these past months, I participated in very focused and aggressive therapy to rehabilitate my shoulder and arm.  I can honestly say that the amount of growth I've made has been tremendous.  I am back to my prior level of functioning and am ecstatic!  My therapist, Linda, provided just the right amount of support, guidance and empathy throughout my recovery.  It has been a pleasure to have been rehabilitated by such a warm, caring and extremely knowledgeable therapist.  Thank you, Linda for everything.   You are amazing and so very skilled in your profession."