At Muldowney Physical Therapy, we want to personalize your treatment from the time you enter our facility, so we would like to tell you a little bit about our staff.  All of our staff at Muldowney Physical Therapy specialize in the treatment of neck pain and low back pain.  Our staff also has special niches in physical therapy that they treat at a high level.
North Smithfield Office
261 Main Street, Unit #202
North Smithfield, RI 02896
(401) 766-0022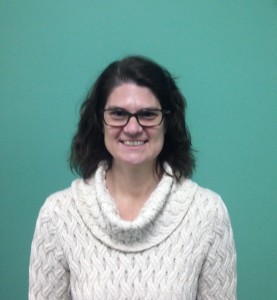 Her specialties include: Headaches, Chronic Lyme and Fibromyalgia.
Linda Letourneau, PT is excellent in treating headaches.  She uses a technique called craniosacral therapy and myofascial release to release certain muscles in your neck and head to relieve your headaches.  Did you know that there are some headaches in the back of your head that may be caused by problems in your neck? They are called occipital headaches, which are perceived as pain in the back of your head radiating down both sides of your head.  This is usually caused by poor posture.  Linda also has much success treating patients with chronic lyme disease and fibromyalgia using the same techniques.  If you have headaches, chronic lyme disease or fibromyalgia, call us to see if Linda can help you.
"When I first came to Muldowney Physical Therapy I had limited mobility in my neck.  I also had daily headaches.  Linda started to work on the problem areas and, in no time, headaches disappeared and pain was pretty much gone"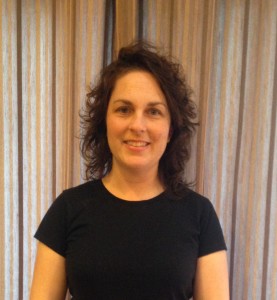 Her specialties include: Balance Problems In Older Adults, Mid Back Pain, Neck Pain, Shoulder Pain and Torticollis In Infants.
Kathleen graduated as a physical therapist in 2002 from the University of Rhode Island. She specializes in treating Ehlers-Danlos syndrome (EDS), focusing on manual therapy techniques and exercises specifically designed for this condition, outlined in the Muldowney EDS Protocol (Developed by her husband, Kevin Muldowney). She is certified in craniosacral therapy techniques, which can be very helpful in treating chronic migraines, neck pain and pain associated with TMJ. Kathleen has also developed a six week balance program for people who have difficulty with their balance or walking. Muldowney physical therapy also offers a "Back School, " developed by Kathleen, designed to help people who spend a lot of time at the computer or sitting during their workday who want to learn ways of avoiding back and neck pain and strengthening their muscles to improve their posture. Lastly, in addition to treating the common orthopedic injuries, Kathleen has been trained in treating Torticollis in young infants and children. She and her husband Kevin Muldowney started Muldowney physical therapy back in 2009 and have enjoyed helping the communities of both Cranston and North Smithfield with their to physical therapy offices.
"Initially, I had back pain and spasms in my upper back between my shoulder blades.  During my several weeks of therapy twice a week, my mobility increased and my pain decreased.  I had several weeks of strengthening, decreased my visits to once a week and was able to return to golfing twice a week instead of physical therapy.  Kathleen was great and instrumental with getting me back to normal life without pain and feeling stronger. Everyone at Muldowney Physical Therapy was professional, friendly and accommodating.  Thank you"
Justin Laferrier, PT
Ph.D, OCS, SCS, ATP, CSCS

His specialties include: Dizziness, Amputation, Sports Medicine and Sports Related Injuries.
Dr. Justin Laferrier earned his PhD at the University of Pittsburgh.  He is currently a professor in the Physical Therapy Program at the University of Connecticut and also holds an adjunct professor appointment at the University of Pittsburgh.
Justin served in the U.S. Marine Corps as well as the U.S. Army.  As a physical therapist in the U.S. Army, he helped develop and run physical therapy for the Military Amputee and Polytrauma Centers of Excellence at Walter Reed Army Medical Center in Washington, D.C. and The Center for the Intrepid in San Antonio, Texas.  Justin has treated some of the most severe and complex conditions to result from the wars in Iraq and Afghanistan.  He currently holds four clinical specialties in Orthopedics, Sports Medicine, Assistive Technology and Strength and Conditioning.  He is considered to be an expert in a variety of disorders including amputation and vertigo.  Justin works with people who are dizzy as well as young adults who suffer from sports related injuries in order to get them back to their sports as quickly as possible.  So if you suffer from dizziness, amputation or any sports related injuries, please call us and see if Justin can help you.
"My experience at Muldowney Physical Therapy has been a very positive one. My foot is pain free and I have full range of movement in my toes for the first time in 3 years. I wish I had come sooner. Justin was expert in his abilities as well as entertaining and pleasant. He knows his stuff and I'm glad he brought my foot beck to life."
Randi Marten, PT, MA, CMLD
Her specialties include headaches, TMJ, back & Neck Problems
Randi graduated from the University of North Carolina at Chapel Hill in 1989 and has practiced primarily as a manual therapist ever since. She combines different osteopathic and physical therapy techniques including craniosacral therapy, myofascial release and visceral therapy. Joining Muldowney Physical Therapy in 2016 allowed her to also treat EDS patients, an area in which she shares a personal connection. In addition to the above mentioned specialties, she also treats vertigo, and is certified in manual lymph drainage.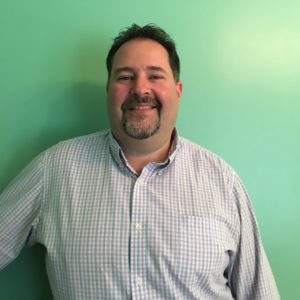 His specialties include orthopedic injuries, TMJ & EDS, low back pain, neck pain, and headaches.
Jonathan has 20 years experience as a PTA. He combines massage techniques as myofascial release  & trigger point release with joint mobilization and exercise for a more rounded treatment approach.
Jonathan Lizotte, PTA, LMT